Suzie A
,
I am a survivor of ritualistic abuse and heavily focused on healing my trauma. I have completed two sessions of RTT with Kandi with the intention of recovering my memories. The two sessions focused on: 1. My eyesight. I lost part of my right eye vision several years ago and wear trifocals. 2. My weight. Due to compromised immune system I have gained 30 kilograms and no amount of dieting has made a difference to losing weight. Since the sessions I am now able to read text from my iphone which is the small screen version WITHOUT glasses. I normally never take my glasses off and now have extended periods of time without wearing glasses. During that session I gained clarity about when my abuse started and my Mother's role in the abuse. I released the emotion that I felt as a child who did not have protection from evil as well as the confusion I felt about my Mother. I have spent my entire life carrying her trauma and not experiencing my own. This has been enormously liberating. I am now clear she was psychologically damaged. Furthermore, I am clear that my abusers did not succeed in breaking me. This has altered my experience of myself at a cellular level. In the session focused on my weight it was really clear that my weight is directly correlated to my need to protect myself from hurt. It is also linked to my doubting my discernment as to whom I can trust. Since the session I have gone on a diet where I have shed 10 kilograms. I am now focusing my attention on eating mindfully and only eating food that is nourishing. One of the brain patterns that I am interrupting which was highlighted in the session is having to eat everything on my plate. My body is not a rubbish bin, my body is my sacred vessel. I am effortlessly choosing to eat only what I feel nourishes me. I have experienced profound safety and trust in embarking on such difficult and challenging life experiences with Kandi's guidance and care. As someone who has worked in the transformational field of personal development and leadership I am well versed in understanding myself and others. I have worked with thousands of people over 20 years. I do not say this lightly. Kandi is someone whom authentically is caring and committed to her client achieving an outstanding result from their RTT session. I highly recommend her to those who wish to heal their trauma no matter how big or small. Suzanne Maree Atwell , Survivor Satanic Ritualistic Abuse
Ana M
,
I was really encouraged to have more confidence after the amazing session with Kandi Lee, the way she conducted me though hypnosis, helped me get into scenes that I didn't realize they were meaningful in my life...I found out how I had been depending on having a couple to feel successful, to feel lovable, and how I kept engaged to my ex boyfriend thinking I couldn't be loved again the way he did..she gave me 2 great sessions with 2 beautiful recordings that helped me get out of the hole I was in, the depression I felt, the lack of confidence and the procrastination...She showed herself completely caring about me, she conducted great sessions and after one month I keep listening to her amazing recordings.. ..I am deeply grateful with her!
Juliette H
,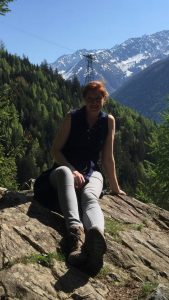 Kandi is a fantastic therapist. She is intuitive, passionate, kind and talented. I had an RTT session with her to work on procrastination and lack of focus/motivation. She worked with me using hypnosis and other techniques to find the root causes of my challenges. Kandi then worked on installing new and better beliefs into my mind. The session and follow up recording have made a huge difference to my mindset. I would highly recommend her as a therapist. Thank you Kandi.
Lynn O
,
Trauma from various life experiences were significantly holding me back from living my desired life. I knew I was in dire need of some help and Kandi truly became my life saviour. I really wanted to get to the root cause of why I felt like I did. I loved working with Kandi who is a phenomenal therapist. She clearly outlined the RTT process and made me feel safe, understood, heard and optimistic from the get go. I released a lot during the process and quickly understood where and when a lot of the issues came from. Kandi skilfully and carefully guided me and brought in additional tools (as part of the RTT method) to help me interrupt and rewire new information into my mind. The transformation recording was so soothing as Kandi has a very soft, compassionate and encouraging voice. Since our session, I have made significant progress in my life - less anxiety and more joy in taking steps everyday to design the life I want with phenomenal confidence. Thanks Kandi
Kim M
,
I worked with Kandi to deal with my anxiety issue. I was able to see the root of it, I logically learned that I can let go of the limiting belief now. I am in the phase where I am digging into my limiting beliefs and I want to keep getting the help from Kandi. She is a great therapist who can hold the space for you with compassion, she wouldn't re-traumize you like other counselors can do. Thank you so much Kandi for your existence, you are such a light to this world.
Karen S
,
Kandi was very approachable and friendly and guided me through a deeply revealing and healing process, using RTT and hypnosis techniques. I found her approach reassuring and professional, as I was aware throughout the sessions of what was happening. I was also impressed by her ability to process my emotions as they arose. I needed two sessions to see a change in my issues surrounding abundance as they were complex. Communication and support during this time were fabulous. After the second session and playing the recording for 21 days, I noticed positive change in my beliefs and self-esteem, feeling positive about the future. I know now that I am enough, worthy and loveable. Much gratitude to you, Kandi, for your support and guidance 🙂
Cassidy
,
Thank you so much. I just wanted to let you know that yesterday I had my first driving lesson and I handled it calmly and confidently. I can't believe at 35 I am soon going to be driving a car. The process really is astounding, I just wish I had found you 18 years ago! Thanks, Cass.
Jemma B
,
Weight Loss Before 'I knew' what to do to lose weight, but I didn't do it. It all seemed to hard. Now after two sessions, I really feel I have the ability to do it. After a couple of weeks only I have lost 3.5kg it would have been more but I had a minor set back due to a week of functions but I now feel confident I can keep going when previously that would have been enough to set me back on a yoyo cycle.
Catherine T
,
I'd been experiencing depression, confusion and lack of motivation and Kandi has helped me immensely to move past this. Kandi is extremely good at what she does and her words are always uplifting and comforting. I have worked with other therapists but never had an experience as positive as this one.
Kaori A
,
I was at such a crossroads with my career and wanting to start a family. I was so scared to reach for what I wanted. You not only gave me the confidence to know that a loving relationship is available to me, you really made me understand my self worth and know that I do not have to sacrifice one for the other. I am so happy to say that I have already met someone since our session when previously I was so reluctant to date. Thank you Kandi!